Asian Bridal Hair & Makeup
Classic and Unique Bridal looks created to suit your personal style to help you look best version of yourself on the most special day. My style of glam is natural and effortless so it doesn't look too heavy and uncomfortable. I like to keep it as a perfect balance of glow and glam that an Asian girl would always have dreamed of as a bride.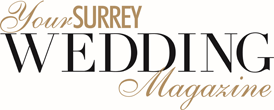 Looking for something bold and beautiful? Whether you want to simply enhance your beauty or capture a different side of yourself, I can make it happen. We'll discuss your dream look and in minutes it'll come to life. My job is to make you look brilliant for those everyday moments that turn into forever memories.
I love contributing something extra to clients whenever they need it. When you come to me for my services, I know you are looking for something special — and I deliver just that. For every occasion, I use high quality and long lasting makeup that will truly leave you glowing with radiance. Contact me today and get the look you've always wanted.
Bridesmaid Hair & Make up
Being a bridesmaid is an honor — often an expensive, time-consuming honor, but an honor nonetheless. Bridesmaids help to bride to shine even brighter on her wedding day. Therefore, it is so important to choose the right style and suitable bridesmaid makeup.
Right now is the perfect time for a beauty makeover. After a session with me, you will leave feeling better, fresher, renewed, and even more attractive. I use color theory and other advanced techniques in order to give each person the look that fits them the best. Come in so I can give you a unique look that matches your style.
Welcome to the MS Hair & Makeup
Your hair and makeup as well as the peace of your mind are with us whenever you book Mehwish Saqib
Hair & Makeup artist in Croydon. We will ensure you the perfect blend of peace and calm, while receiving the best quality of care and services. I can also create a new look for your hair and makeup at the comfort of your home or at your wedding venue to make a fresh style for your wedding or other special event. We make use of a variety of top quality makeup products such as MAC, Este lauder, urban Decay, Becca, Anastasia Beverley hills and other big makeup brands to give you a gorgeous and flawless finish.
Welcoming you the home page of Mehwish Saqib Hair & Makeup, where you'll receive top-of-the-line professional Hair and Make-up. Mehwish Saqib Hair & Makeup is committed to providing services with high-end quality and results that are executed with care. We utilize the finest luxurious cosmetics that don't harm hair and skin. We aim to provide an environment where you can unwind, have fun and see your look enlightened.
Myself and my team are committed to offering the best service for our clients. The services we offer include:
Bridal Hair and Make-up, Special Occasion hair and make-up, Party hair and wedding makeup, Bridesmaid hair and makeup, Prom hair and makeup, Mother of bride/groom hair and makeup.
If it's a routine job or a high-end professional services, all services are offered by highly experienced professionals. We are committed to ensuring that you are our top aim and the best reward. Services are available during the daytime or even late in the evening, based on your schedule and comfort.
Do not cut or completely alter your hairstyle prior to the wedding. If you are looking for a totally new look, be prepared to test it out months prior to the wedding day. If you're planning on highlights or color, or a dramatic cut, you should get the initial look a few months ahead and get your maintenance completed about a week or two prior to the wedding day. If you're having an event that is a night wedding, then you might like to highlight certain features, like the lips or eyes but not both. The makeup for bridal parties is typically natural, to reflect the delicate elegance of the bride's gown. While some brides opt for bold styles using their makeup, most prefer natural hues and then enhance them by using fake eyelashes. When it comes to weddings many brides simply wish to let their natural beauty show through. It is vital for brides to have an appointment prior to the wedding. This is the time when we can talk about everything from the look of the dress, to the color scheme, and the style you want to achieve. It usually takes between 2 and 3 hours. By the time we finish, we will have decided on 'the appearance' for your special day. When you are satisfied with your
wedding hair and makeup, everything will be documented to ensure that when I arrive at the wedding there's no anxiety or confusion with regards to the look you will have.
The day of your wedding is usually the most important day in your life. Bridesmaids, mothers, and even the family members of the bride need a full-on makeover in order to look and feel their best. The day of your wedding is upon us, you'll need to look radiant in front of the camera with your makeup not being overly affluent, it's crucial to make sure that the proportions are right. You must show off your natural beauty you can enhance your most attractive features.
Why you should hire a Bridal Hair & Makeup Artist
It I'd important to book hair and makeup artist because the education as well as experience, expertise and the relaxed, comfortable setting they create. Everything should go smoothly at your wedding, and it is the same for them. The last thing you want to be worried over is having that your makeup and hair look perfect. Relax, book a professional wedding hair and makeup artist who will be at your home/venue that will allow an extra time in your hectic schedule. You'll save time and energy as well as having a lovely experience! It is vital for your makeup, hairstyle and dress be as gorgeous and attractive in 20 years ' time as it did on the day of your wedding day. An experienced bridal hair or makeup artist is aware of how to get the latest trends of the moment without compromising your photographs and creating a memorable photo from your day your loved ones to cherish for many years to be. Hair and makeup professionals for bridal parties use professional makeup products and are knowledgeable about which products best suit your particular hair type or skin type. They are trained to create styles that complement your dress and the theme of your wedding, and your personal style. If you are choosing the makeup artist you want to book, make sure that you select one who is trained in what's known as Bridal makeup. Bridal makeup artists know what makeup looks best in the flash of the camera, or under specific lighting conditions. Through this training and experience London makeup artist at bridal weddings will ensure that the makeup they apply is not excessive or insufficient and your wedding pictures will look perfect.
You're busy. We understand this and we want to help you save time and energy wherever we can.
Your stylist will perform your test in the comfort at home or in some cases, they have home studios they are able to offer to use.
On the day of your wedding you can have us arrive at the time that you choose or set up a timeline which allows your wedding party and you plenty of time to do hair and makeup prior to getting dressed.
We'll make our way to your house or venue, then take off after finishing, or be ready to touch-up your hair later in your day... Whatever you require. Let us know in advance what you would like from your hair and makeup experience
We'll offer you various options as well as an exact, transparent estimate. Since we are the first professional you will meet on the day of your wedding we are obligated to ensure that your stylist gives you a pleasant beginning to your wedding day.We choose stylists who are peaceful in their approach and possess plenty of wedding experience. They have the sixth sense of the needs of each bride for her wedding day and gives that you will have a calm and friendly presence in the room as you're getting dressed.
When your stylist has done a great job with your hair and makeup, she'll also have made you feel confident and relaxed about your day ahead and the pictures to come.