Mehwish Saqib Hair & Makeup Welcomes You
Looking for something bold and beautiful? Whether you want to simply enhance your beauty or capture a different side of yourself, I can make it happen. We'll discuss your dream look and in minutes it'll come to life. My job is to make you look brilliant for those everyday moments that turn into forever memories.
Bridesmaid Hair & Make up
Being a bridesmaid is an honor — often an expensive, time-consuming honor, but an honor nonetheless. Bridesmaids help to bride to shine even brighter on her wedding day. Therefore, it is so important to choose the right style and suitable bridesmaid makeup.
I love contributing something extra to clients whenever they need it. When you come to me for my services, I know you are looking for something special — and I deliver just that. For every occasion, I use high quality and long lasting makeup that will truly leave you glowing with radiance. Contact me today and get the look you've always wanted.
As prom season approaches, there is a lot of work to do to ensure your prom look is perfect, from choosing the right dress and shoes, to finding the perfect prom hairstyles and makeup. Have a professional hair and makeup artist come to your home before your big night, and be the envy of all your friends when you arrive at your prom!
Right now is the perfect time for a beauty makeover. After a session with me, you will leave feeling better, fresher, renewed, and even more attractive. I use color theory and other advanced techniques in order to give each person the look that fits them the best. Come in so I can give you a unique look that matches your style.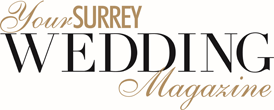 8 Wide Way, Mitcham CR4 1BD, UK